2/9/17 – This is a section that I've taken too long to write. Then, a few days ago, an avid listener to our radio station actually wrote to our general mailbox and asked if we were going to have a memorial page to "Steve Owens"….whose real name was Steve Worthington. Steve passed away at the too young age of 55 on November 26, 2016. Of course, everyone who knew Steve was shocked. And Steve's funeral was very well attended with hundreds of people and lasted well past the hours it was scheduled for.  Steve was memorable. And a guy with a heart. A believer in causes. And a doer. By the way, my name is Ben Smith….and I'm the curly haired guy standing there next to Steve. That photo was taken over 20 years ago….it's dated 1996 on the back. Steve and I were employed together at a radio station called WNBT in Wellsboro, PA at the time. There are two of those photos in existence, and that one has hung next to my desk since it was taken in 1996 in a red frame.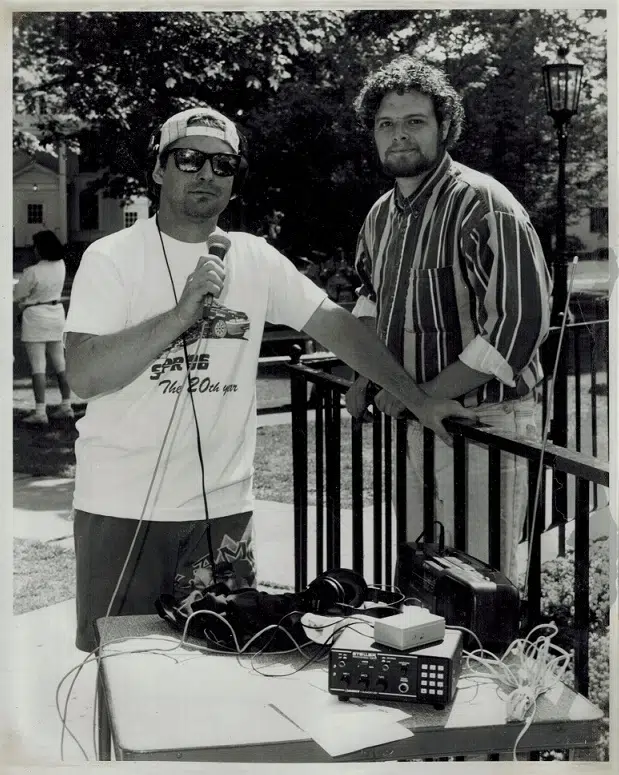 Steve and I became lifelong friends and when I got involved in the ownership of radio stations, Steve always worked here. What is now Gem 104 in the Wilkes-Barre/Scranton/Tunkhannock/Hazleton area has been owned by my company since 2004. A part of what is now YES-FM in Bradford and Sullivan counties has been in the 'radio family' since 2001. Steve was around to help out from the beginning of that. Here are a few shots of steve riding on a camel at the Wyoming County Fair in 2015.
This is both sides of a beautiful printed piece that Steve's family put out for Steve's funeral. Ah! The many looks of Steve. Some of the photographs are of him in some of the various plays that he acted in. Steve was a thespian. And a dad to three great children, all of whom are of adult age now.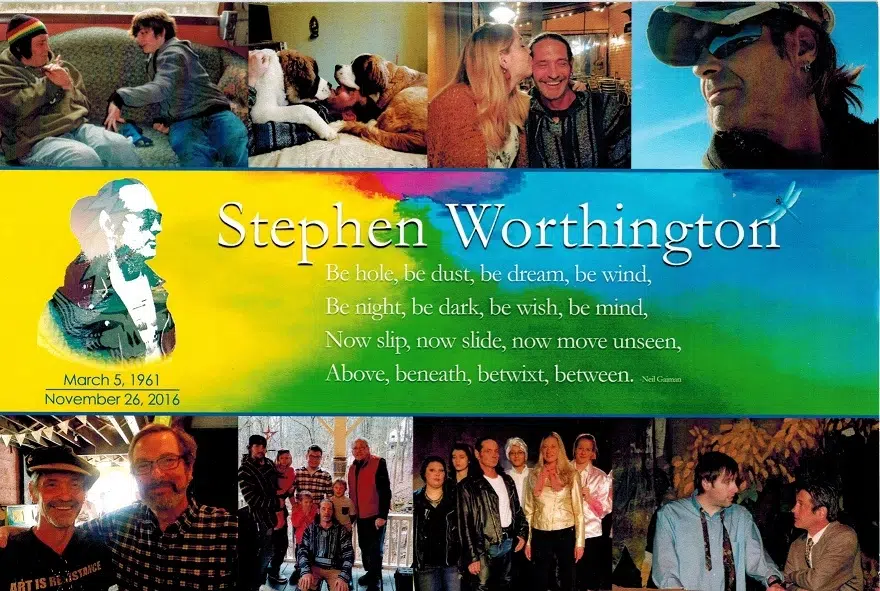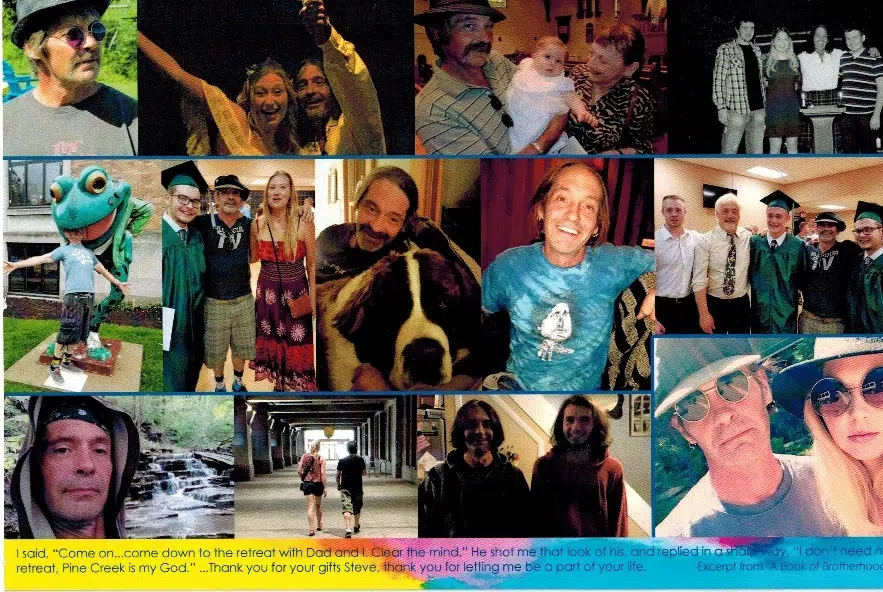 Life passes too quickly. Hug someone today. And RIP, Steve.
– Ben Smith